The answer to "Is a 3D Printer worth it?" can be tricky.
The best 3D printer starts costing from $200 to $3000 in 2022.
I know this price and similar limitations are enough for people to rethink their money and time investment in 3D printing.
But a study conducted at Michigan Tech found that a 3D printer pays for itself within six months and can see almost 1000% return on investment within five years.
So, in my opinion, if you can properly justify your passion and plans (goals), then you can go for a 3D printer without worrying about the cost.
This article covers everything you need to know before buying a 3D printer, so read till the end.
Table of Contents
Fundamentals of 3D Printing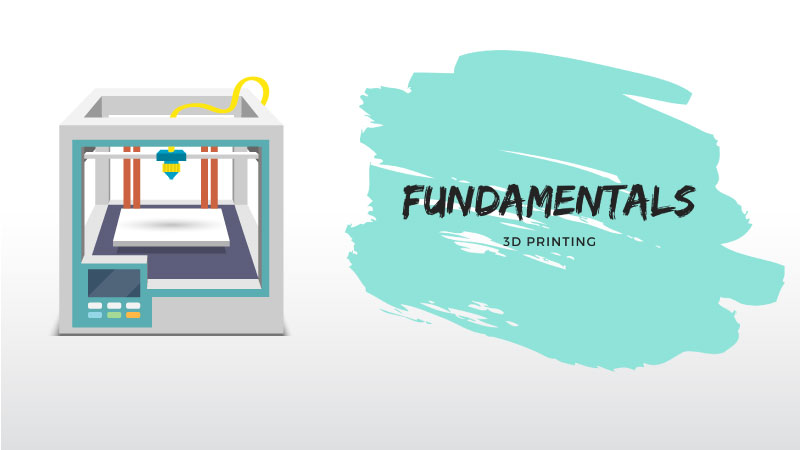 In most circumstances, people treat 3D Printing as a hobby!
But it has lots of potentials and many people fail to make the most out of it because this hobby is back-breaking.
However, understanding fundamentals can help you a lot and make sure that you use a 3D printer at its most.
The most obvious thing here is your purpose (expectation or goal) of 3D Printing.
You must know it from the very beginning.
It would help if you answered the following questions,
Am I a maker?
Is a 3D printer worth my money?
How much time does it take to learn 3D Printing?
Is 3D Printing worth my time?
Is outsourcing my requirements to a 3D printing service a wise choice?
This article's advice contains collective opinions from the author, Reddit users, quora people, and famous 3D printing experts to the above question.
Do Not skip reading any of the sections of this article if you are serious about 3D printing.
Let's start with the very generic question first,
Things To Be Afraid Of While Buying A 3D Printer
1. Time Required for Learning
3D Printing has a steep learning curve.
It takes a long time to learn this technology. However, all you need is,
Fair knowledge of electronics (for troubleshooting)
Good hand on computers (for learning 3D printing software)
Using computers is very common nowadays but DO NOT worry if you don't have knowledge of electronics because it can be learned in a matter of time.
You need dedication and consistency. However, every hobby requires the same!
2. Processes Involved in 3D Printing
3D printing includes mapping, drafting, designing, modifying, and Printing. So as it sounds, the process is a bit longer.
But it is worth it!
Because it's you from inception to completion, this gives you confidence, and with passing time, you will become faster and better.
3. Maintenance and Operational Factors
Managing a 3D printer setup is challenging as well because you need dedicated and significant space.
And, along with the printer, you require a different place to store lots of filaments.
Sometimes the smell of printing will mess up the room. Small but annoying noise is also there.
What Mistakes Do People Make While Buying A 3D Printer?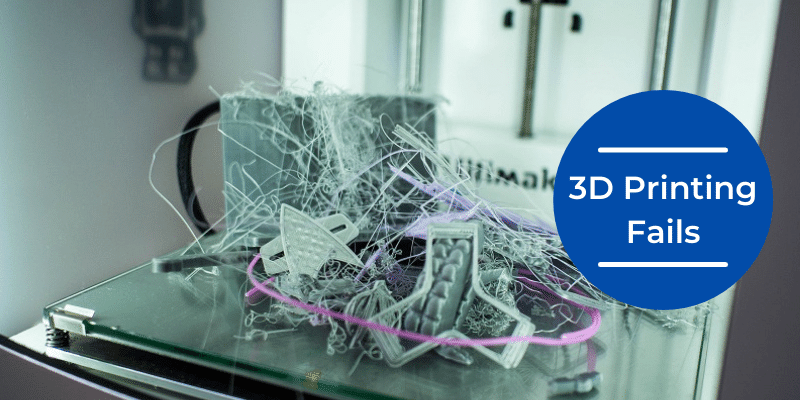 1. Not Being a Maker
3D Printing is for makers.
Maker is a creator and designer of his things.
A maker can be a DIY Geek, Electronics or Mechanical Engineer, Employee of the tech industry, and someone obsessed with creative projects that need custom parts.
If you are not one of them, then don't consider buying a 3D Printer.
2. Printing Existing Designs
I know this is a controversial opinion.
But let me explain,
Perhaps, it sounds cool, if you have thought of buying a 3D Printer then go to a website similar to Thingiverse, download a few exciting STL (design files), and start printing.
But in the long run, it ends in boredom.
It's okay to print existing designs/ideas during the initial days, but it gets boring as time passes.
You will lack excitement after printing existing designs for straight few days.
3. Not Being Wise with the Small Projects or Temporary Needs
Many people plan to print accessories for their homes.
But such people, after a particular time, eventually get tired of 3D Printing.
So, a 3D printer isn't a good purchase for people who want to print a few models.
In such a case, instead of buying a 3D printer and learning the whole technology (which might be time-consuming), I will suggest you get your requirements printed from a 3D Printing Service or buy parts from someone else that has a 3D printer.
4. Lack of Passion, Dedication, and Persistency
Learning 3D Printing can take a very long time for a few people.
From designing 3D models to printing real objects, every process is lengthy.
With time, you might get frustrated and run away.
But, you must keep the faith as you go along.
Because many people (with no knowledge at all) get started with this technology and make excellent designs that attract the community.
Reasons To Buy A 3D Printer
3D Printing opens up a plethora of possibilities!
This industry is quite big, and the worldwide market size is expected to grow by 4.52 billion U.S. dollars by the end of 2021.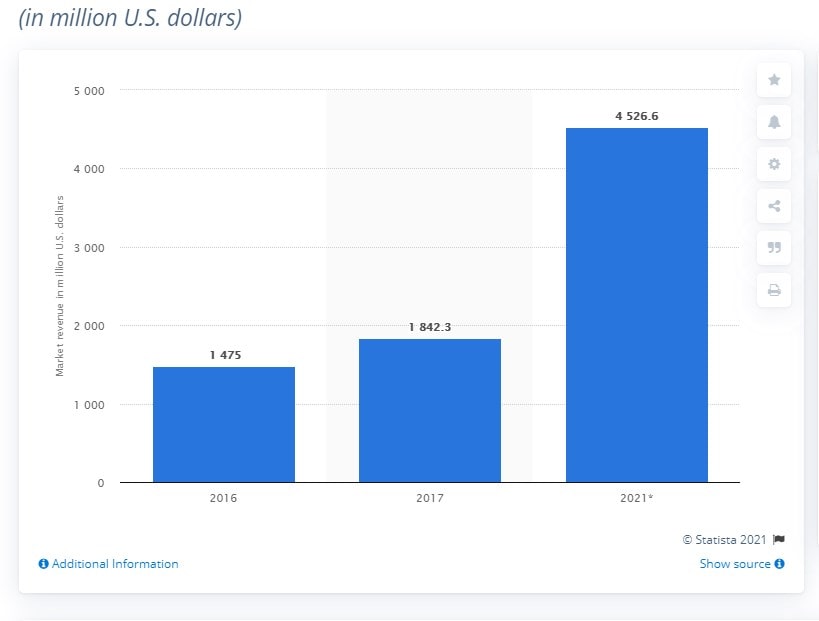 In contrast to other hobbies, 3D Printing lets your ideas come into reality.
But as per the experts, it's not just a hobby, and users can launch a successful 3D printing business and start earning money.
Instead, it is a tool that lets you create awesome structures and objects.
You will learn a lot, and who knows maybe one day it may turn into an excellent job opportunity or startup.
3D printing application areas are so vast. They are found in every sector of life,
Prototyping
Manufacturing
Construction
Bioprinting
Jewelry printing
Education
We can say that the possibilities are endless!
But honestly speaking, 3D printer is for makers, creators, DIY geeks, scientists, and engineers.
If you are one of them, don't bother buying a 3D printer because it is all worth it.
Of course, it is going to take some time, money, and lots of effort but the knowledge and capabilities you will learn are far more valuable than the initial investment.
Who Should Buy A 3D Printer?
If you are an employee of a tech company or involved in product development, look no further. There is no other better choice than buying a 3D printer.
If you are a hobbyist who is confident enough to get the awesome projects or jobs to print, then look no further and buy a 3D printer.
People who are currently using janky scrap parts to make complex things and need to create something impressive that is powered by their fantastic thoughts should opt-in for a 3D printer without any doubt.
Why is Outsourcing to a 3D Printing Service not a Good Idea for Few People?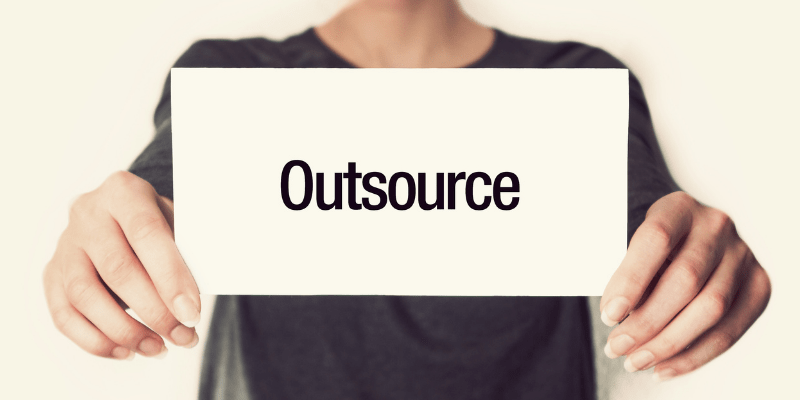 As per my previous statements, people who want to print a few 3D models or one-time use objects should not buy a 3D printer but go for the best 3D printing services and outsource their needs.
A 3D printing service may demand $10 to $15 per printed object.
But note that this cost is altered by the type and size of the things you want to print.
Also, complete (designing+printing) outsourcing may cost you more.
Generally, people design things by themselves using 3D printing or CAD software and then send them to the services for Printing.
However, outsourcing is not a viable option for the people involved in the rapid development of various designs.
The reason behind this is,
After receiving your prints from a 3D printing service, if you find any mistake in the design, then there goes another $15 and time required for receiving the correct design to your doorsteps.
In the case of people with their own 3D printer, designing, printing, and testing are a breeze.
In my opinion, you are the only person who knows what your part is supposed to do and also the best approach for printing it.
Final Words
I hope that I have successfully conveyed that 3D printers are not for everyone, but if you are with passion, dedication, proper plans, and goals, it is worth buying.
Don't expect to get returns on your initial investment right from the first day.
But show some patience, and with your growing knowledge and capabilities, you will definitely make or save more money than you can ever imagine.
If you are about to buy a 3D Printer, then our following articles will help you a lot,
Thank you for reading till the end. If you have any other questions about buying a 3D Printer, then comment below. I will love to answer all of your questions.
Happy 3D Printing! 🙂